Master how to make your work unique, create a well-known brand, find clients, and increase demand for your products or services
Are you tired of working 8 hrs per day, 7 days per week, unappreciated?
Want to have your own schedule for personal and family time?
Needing an unlimited stream of income? Fearful of layoffs?
These are real worlds concerns that affect the unprepared!
Today automation has replaced once dependable jobs, the economy has become uncertain and complex while worker income has reduced and expectations has increased...
How are you prepared if you lost your job tomorrow?
Will you maintain your current lifestyle?
You deserve more flexibility and FREEDOM to live a life on your terms!
We'll help - FREEDOM MANAGEMENT Training Program - to help you start and develop your freelance career!
Just some facts:
'The global freelance economy has been growing by leaps and bounds in recent years. In the United States, over one-third of the work force is currently comprised of self-employed individuals; India's workforce has a reported 15 million freelancers. These numbers are expected to grow rapidly in the coming years. While the demand for freelance work is growing worldwide, so is the competition.' - Freelancer Income Report 2018 by Payoneer

'The majority of the U.S. workforce will soon freelance – At its current growth rate, we will reach this milestone by 2027' "Freelancing in America: 2017" (FIA) research report by Upwork and Freelancers Union

'Stability is being redefined – Freelancers increasingly think that having a diversified portfolio of clients is more secure than one employer (63 percent agree, up 10 points since 2016) and have an average of 4.5 clients per month' "Freelancing in America: 2017" (FIA) research report by Upwork and Freelancers Union
FREEDOM Management Individual One-On-One 5-steps training program aimed to help you start and build your freelance career and join 4th industrial revolution in action!
Thus after training:
Only you will decide when to work!

Only you will decide from where to work – you can travel 365 days a year and earn enough for this lifestyle!

Only you will be your own boss!

You will choose projects and clients!

You will manage your FREEDOM

You can build new-age FULL-TIME career or just a build an effective extra income source!
The training program is individual, means we work with you directly, helping to craft your ideal niche offering, prepare marketing and pricing strategy and help you land your first freelance contract!
And we do this in Five Steps:
Step 1. We will assess your readiness:
To work as freelancer

To work online

To work internationally
We will provide you with all the tools to start your successful freelance career. We'll train you to stand out, to become a go to person.
Step 2. Together we will define your ideal direction and 'dreamed job' profile. We will set up goals and convert them into plan!
Step 3. We will consider all the tools you need to start and what else you might need in future to develop effective freelance career. We will analyze and note every mental obstacle you will meet with this type of work - when and how starting freelancer gets upset and why half of them giving up and telling that its not possible to earn this way. Do not be a half of losers who's not living by future tendencies. Our limits created by our brain!
Step 4. We will form the list of sources and tactics on how and where you will find your clients. How to get client from a prospect, how to provide product/service client ready to pay. We will define your positioning, pricing and marketing strategy
Step 5. We will go through the first communication line together, analyze your strength and weaknesses. We will form your winning communication strategy and style. We will teach to sell your product or service, outcompete on so popular today freelance market.
You'll get all the tools and advice to build your freelance career and MANAGE YOUR FREEDOM!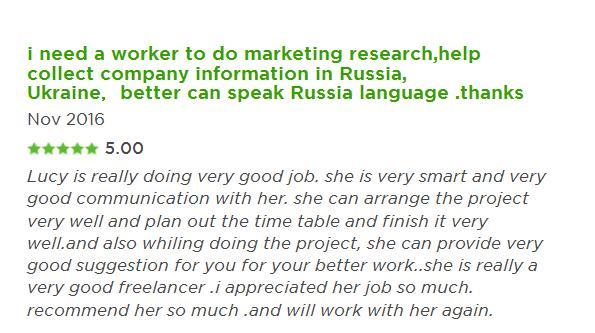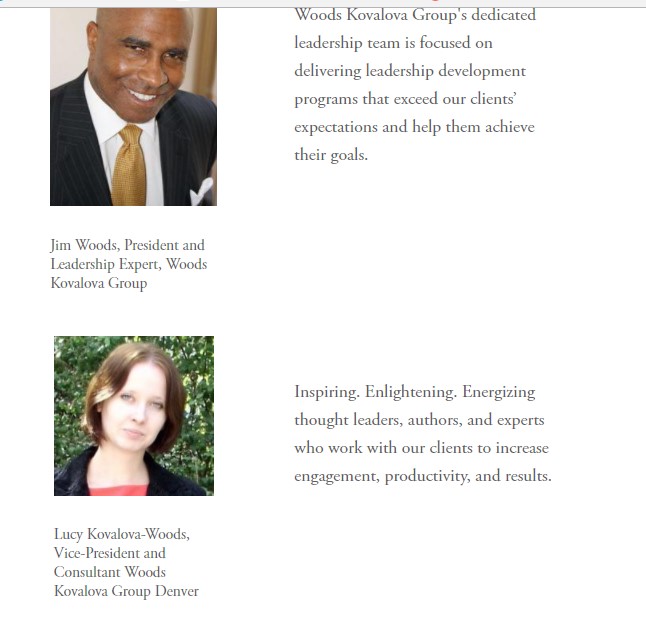 Training program available in two languages: English and Russian, start dates are first come- first served, Hurry! Seats are limited!
And yes, I hire best ones after training, we run global projects with different specifics, it's mostly training, recruiting, marketing&PR and customer service. Other jobs are often pop up, thus best ones joining our global group of highly qualified freelancers with access to exciting jobs!
Program length can vary from 5 weeks to few months. We are working at your pace assisting you on every step. Choose your option and let's start!
Intensive 5 weeks program costs $550, it includes up to 3 hrs individual work per week /both chat and call/ and emailed instructions with weekly tasks and feedbacks.
For longer options - you can pay monthly from $199 per month. This case your involvement is 45 min weekly individual work /both chat and call/ and weekly emailed instructions, tasks and feedbacks.
To apply - send your cover letter here: lucy@woodskovalovagroup.com Tell me why you are going to work harder t achieve your dream
Your success is our aim, let's start it!
I did it myself - it's your turn to change life! READ MY STORY